In the Frame Running Classification, athletes with severe athetoid, spastic, ataxic dystonic, or mixed quadriplegia are in class RR1.
The RaceRunning (also known as Frame Running)
The RR1 will have severe involvement in the lower extremities and trunk and moderate to critical participation in the upper extremities.
Only gross patterns of movement, flexion, and extension with ineffective leg propulsion are observed.
Frame Running Classification System is independent and has no direct relationship with the CP classes.
Athletes with spasticity would have grade 3 and /0r 4 in the lower extremities- grade 3 in the upper extremities on the ASAS.
Severe difficulty isolating individual joint movements in the lower extremities.
There is poor control of the stride.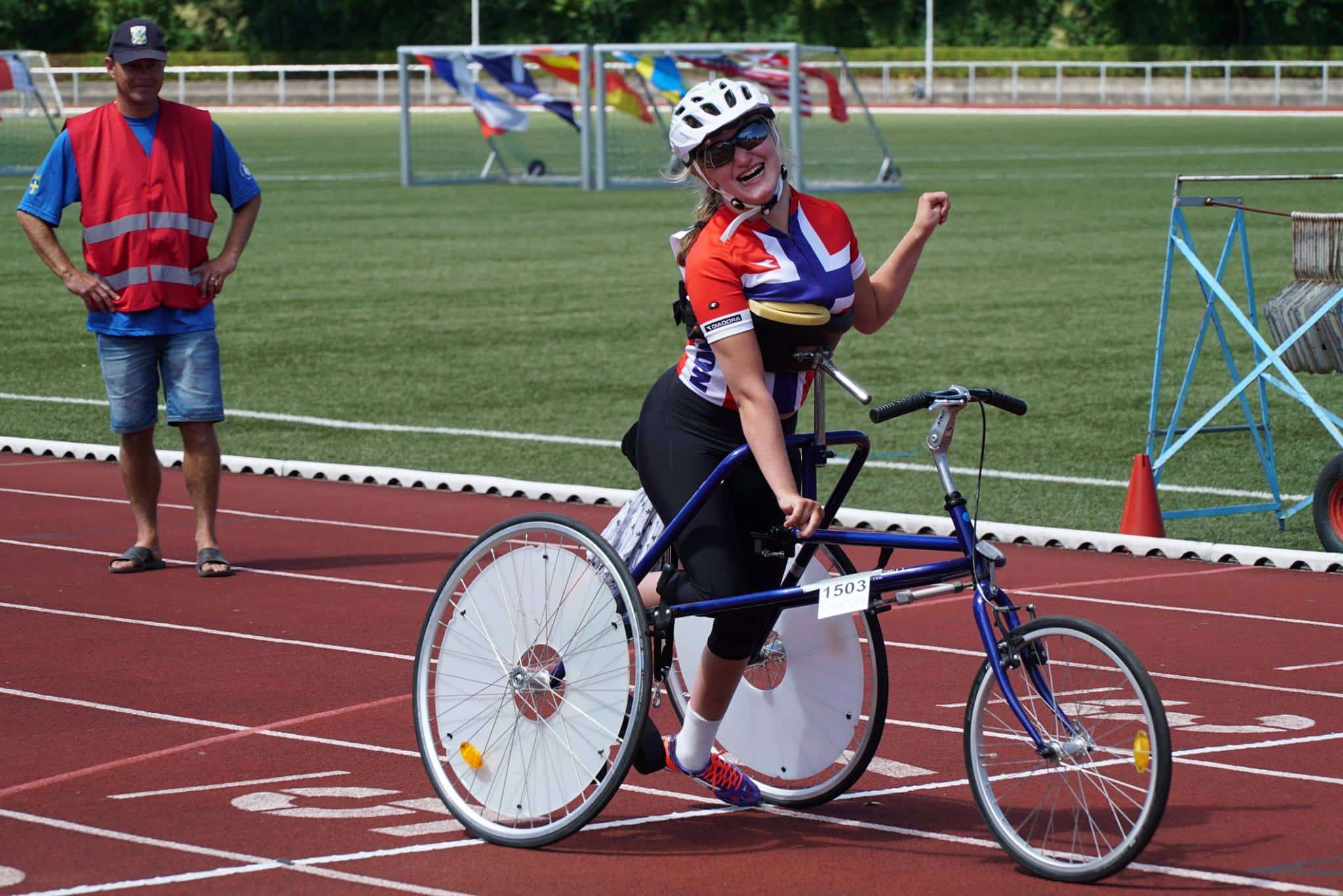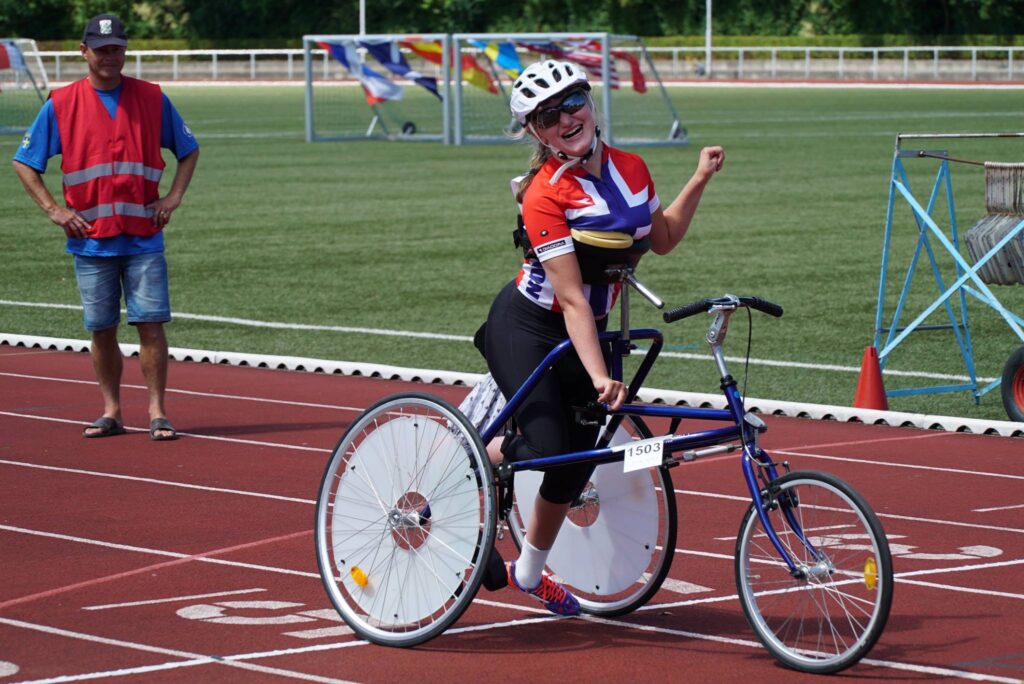 Foot drag, severe asymmetry, or no alternate leg movements may be seen.
The upper extremities have poor control, and strapping may be necessary for hand placement.
A startle reflex may limit the start.
Severe difficulties in coordination of functional running movement, severely limited hand function, and poor trunk stability characterize this class.
For more videos of Frame Running, please click here to visit our YouTube Channel.
Click on the link for part 3