Tandem bike riders are experiencing the great feeling of riding a bike with another person to enjoy the way and sharing ideas! Like every vehicle or every other tool, tandems have some advantages or disadvantages as well.
How could tandem bikes help?
Tandem bikes are safe. Two riders can make more safety and balance while riding, and they can help each other be more balanced on the road.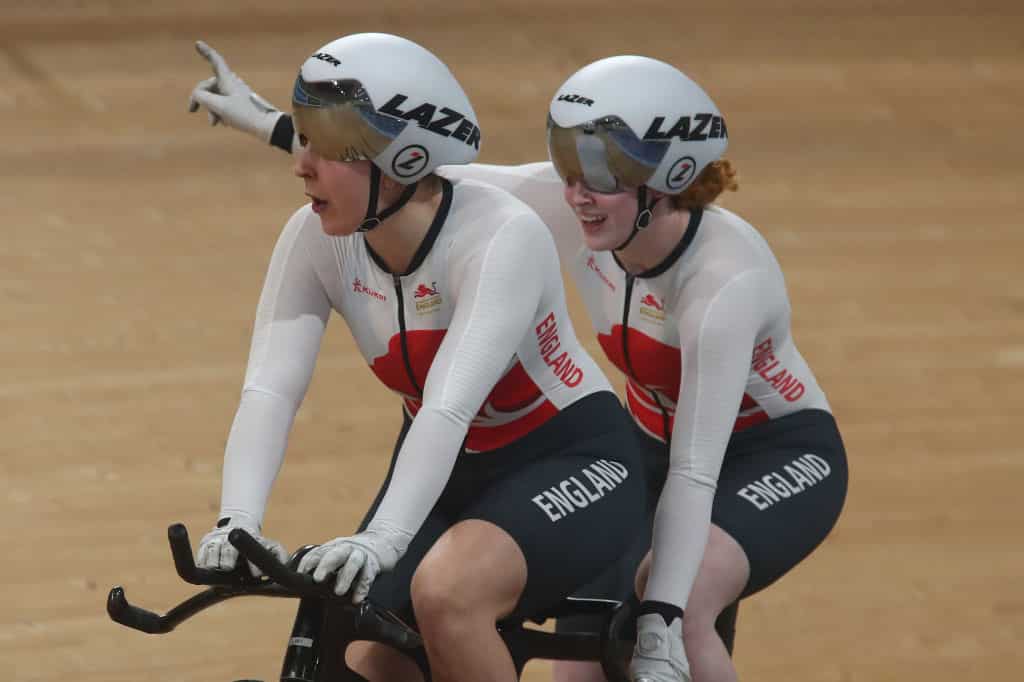 Everyone can ride a tandem bike.
A Tandem bike, because of the two-riders-construction, can help everyone with different abilities to ride. But, of course, the captain must be more potent than the stoker.
No matter if you have vision impairment
Vision impairment has many challenges for the person's life, and this situation makes some limitations for the person. As Blind Tennis, Blind Football, Torball Goalball and other blind parasports, Biking is one of those challenges, and tandems are the best choice for people with visual impairment because they can sit on the stoker seat and ride, let the captain lead, and enjoy the feeling. 
Riding tandems with parents accompany
Spending time with parents is a "must" situation in every family because kids need their parents to learn new things, to receive love and attention, which are the most prior needs for every person. So, riding a tandem is a perfect time-spending hobby for both parents and children. They can talk and share their ideas, and kids can ask questions from parents to learn more. Besides, it's a beneficial sport for their health. 
No matter if you can't ride a bike on your own
Fear of riding, not being confident enough, or being visually impaired, are all enough reasons to find a pilot to help. Then, after a while, you feel confident enough to ride a bike on your own.
Pilot and stoker sharing ideas
You might be a silent person, but riding tandem with someone in accompany makes you talk. You are taking while riding can make you more energetic and you feel no tiredness. Besides, talking makes you share your ideas and listen to the other person's ideas, giving you more insight into many things.
Teamwork works everywhere
Riding a tandem is a teamwork job, and with no coordination, the bike will fall, or there will be no balance. Therefore, both riders must work together at the same time.
How can tandem bikes be such a limitation?
Because of the more extended size of the tandems, maneuvering on sharp turns, narrow roads, or busy streets can be a little risky, and it needs more balance and cooperation between the two riders. Also, try not to overload the bike because it won't work well when you need to stop the bicycle or need more speed to ride on an uphill and steep road.
Needs more space on the trains, ships, or other vehicles
Tandems, because of their double size or more, need more space for transportation. Therefore, the usual boxes for standard bikes are not suitable for these bikes, and many airlines let the tandem bike in, as long as there will be no weight restriction.
Having difficulty on rough roads
The tandem bike producers cannot afford to be as careless as you might be on a solo bike to protect the rear riders' comfort and rear wheel.
What makes tandem bike?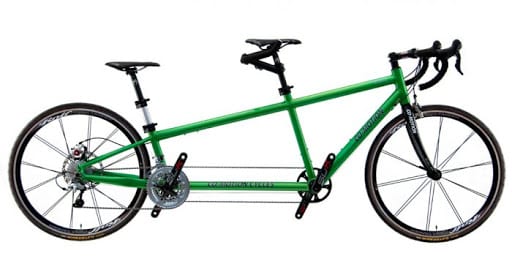 A regular tandem bike is made of:
– Wheels, Hubs, Skewers
– Trailers
– Handlebars
– Gearing
– Brake
– Timing chains
– Chainrings
– Cranksets and Bottom Brackets
– Crank phase
– Rohloff hubs
– Carbon belt
– Independent Coasting system
– Seatposts
– Stems
– Headsets
– And so on
Check here for more information.
There are different types of tandem bikes because of the customers' needs, from children to adults. You can find the manufacturers online.
What if you have a vision impairment and want to ride?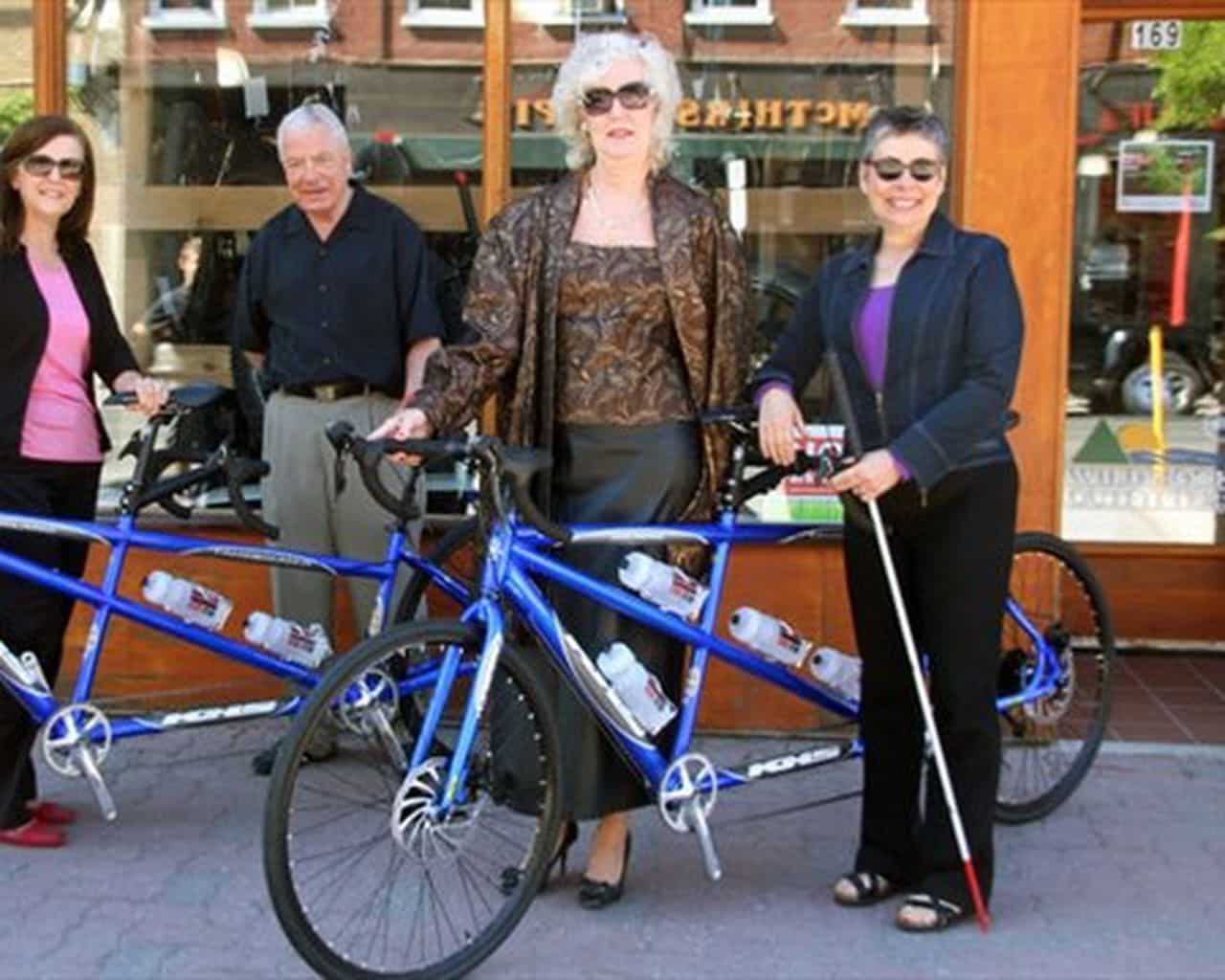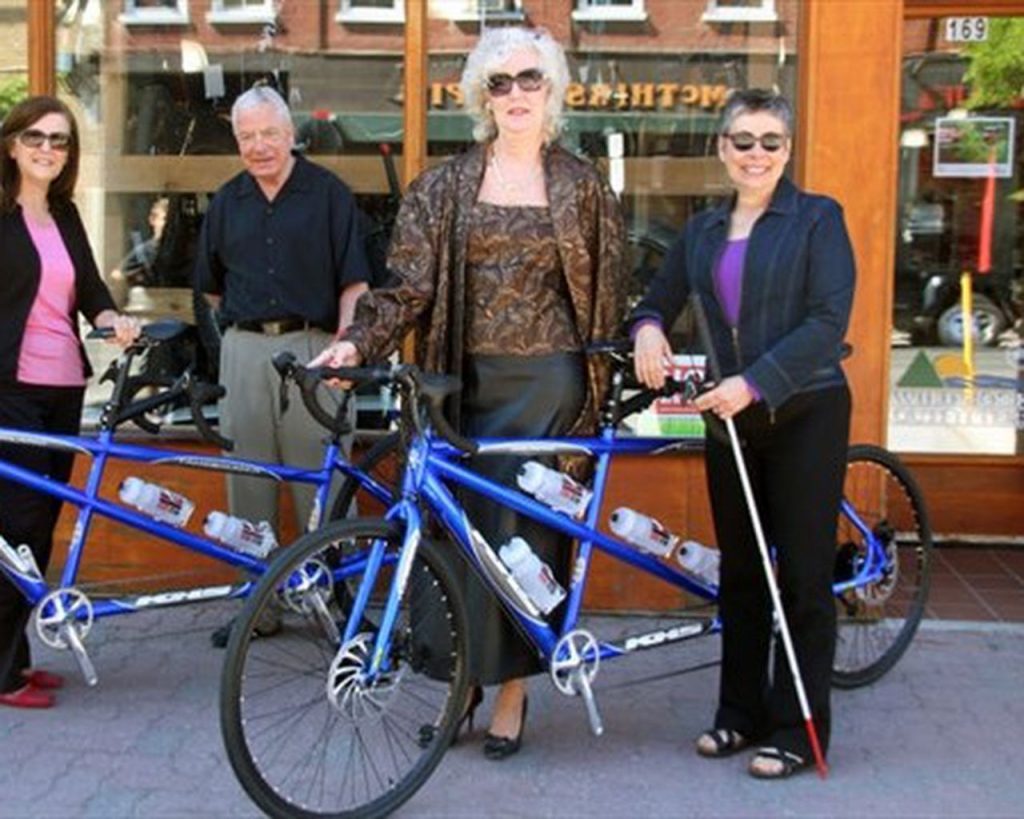 Riding a bicycle with a visual impairment appears to be impossible, or at the very least a significant challenge for those with vision problems. Tandem bikes allow you to ride a bike with the assistance of another person. A person with vision problems can join a biking club and then choose a pilot who is patient and skilled enough for safe riding, navigation, and, most importantly, communication skills to share ideas and make decisions. In agency newsletters, there are also partners for people with vision loss.
It's also crucial to choose a tandem with a frame that accommodates both the pilot and the stoker. Both the pilot and the stoker benefit from the frame's safety and comfort. The salespeople can assist you in selecting the most appropriate bike and size for you. Choosing a good bike also includes adjusting the seat height and handle bar positions. The size of the back seat is also crucial. Most tandems are built with the assumption that the pilot will be a man and the stoker will be a woman, and that the back seat will be smaller. As a result, the person in charge of the stoker should be aware of this problem and select the appropriate tandem.
The most important aspect of tandem riding is that both the stoker and the pilot are able to communicate and share their decisions, opinions, and ideas. The pilot's inability to make decisions alone is not due to the stoker's visual impairment. It's about two riders going on a journey together.
What about a custom tandem bike?
What if someone needs a particular tandem bike? Some manufacturers have the option of making custom tandems based on the customers' needs. The way to contact these manufacturers is as follows:
To search them online.
Contact them
Fill their customer information collection online form or give your info like email, phone, or how they determine.
They will have a preliminary design once they have a good idea of the body dimensions and needs.
They will finish the design while they find you are happy and satisfy with their product.
They will give you a date to receive the product.
The whole information goes to the factory, and they build and paint the product. Mitering, welding, machining, brazing and finishing, alignment, painting, and so on are all the work steps.
Then the frame will build based on the customer information and needs.
The next step is to pay for the product. If an in-person purchase is not possible, the seller will be sent to you several photos, and you can make your payment after ensuring the product's health. 
The entire product will wrap up carefully, and they make it ready to send to the customer. 
It's time to receive your tandem on time! 
Enjoy your tandem bike!