The IBSA World Games (formerly IBSA World Championships and Games) or World Blind Games are an international multi-sport event, occurring every four years, organized by the International Blind Sports Federation (IBSA). The events enable blind and partially sighted athletes to compete in a number of sports. The first event took place in Madrid, Spain in 1998.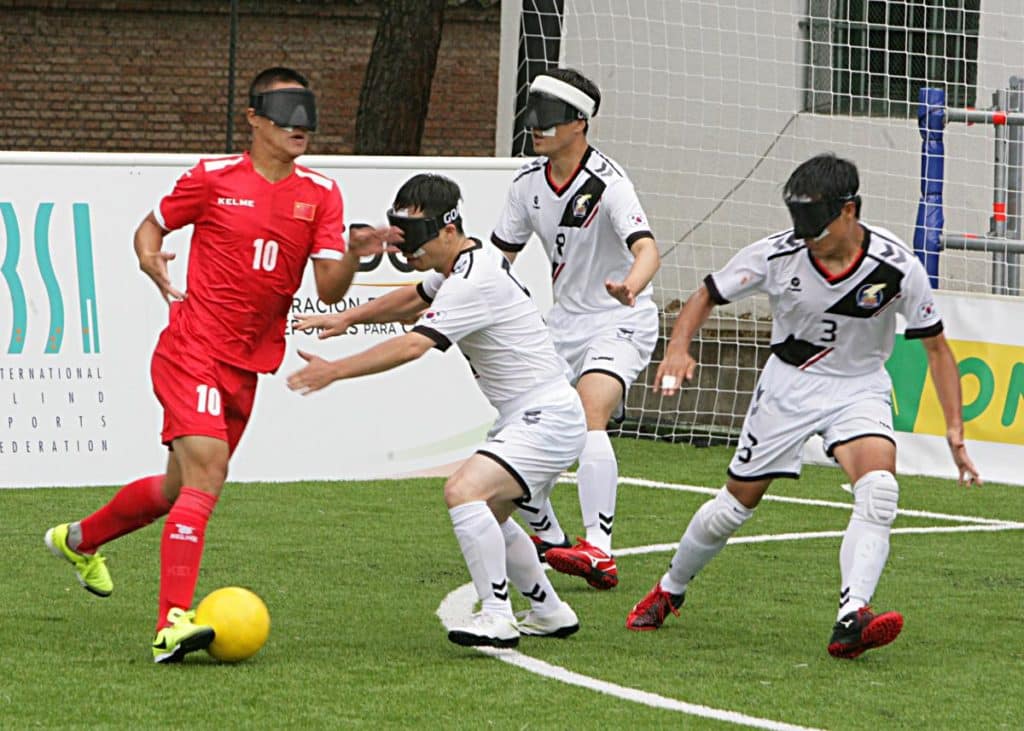 Blind Football or Football 5-a-side has been part of the Paralympic program since 2004 in Athens Paralympic Games.
This sport plays on a field 40m by 20m. The goals measure 2.14 m high by 3.66 m wide. Laterally, the field is delimited by 1.50 m high tables that prevent the ball leaving the court. The area must be discovered to allow the ideal acoustic conditions.
To ensure fair competition, all players, except the goalkeeper, must use blindfolds. The ball has internal sound systems so that athletes can locate it.
The game has two parts of 25 minutes each, with an interval of 10 minutes.