Polybat, or side table tennis, as it is also known, was created in England in the mid-1980s. The activity emerged as a recreational alternative for those who did not have the profile of Boccia and could not practice conventional Table Tennis.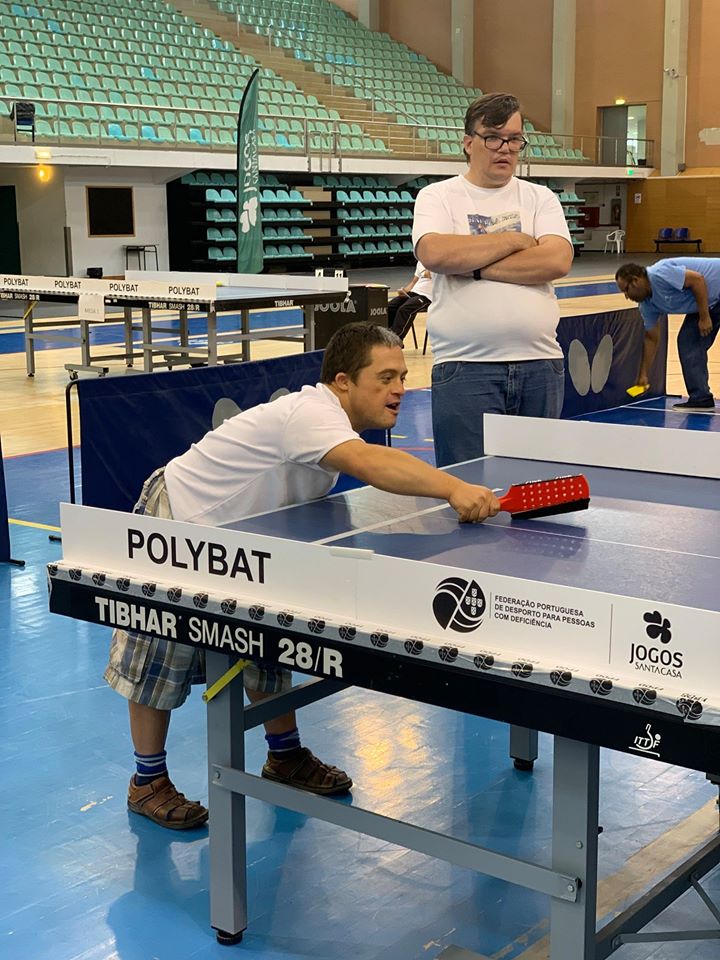 The characteristic profile includes those who have muscular dystrophy, cerebral palsy, spinal cord injuries, head trauma, and intellectual disability.
It is played on a table 1.2 meters by 2.4 meters, with protection on the sides 10 centimeters high, so that the ball does not come out from the hands of the table. Each player uses a stick to hit the ball across the surface of the table, against his opponent. The goal is to run it to throw it off the opponent's side or to force a foul and win the point.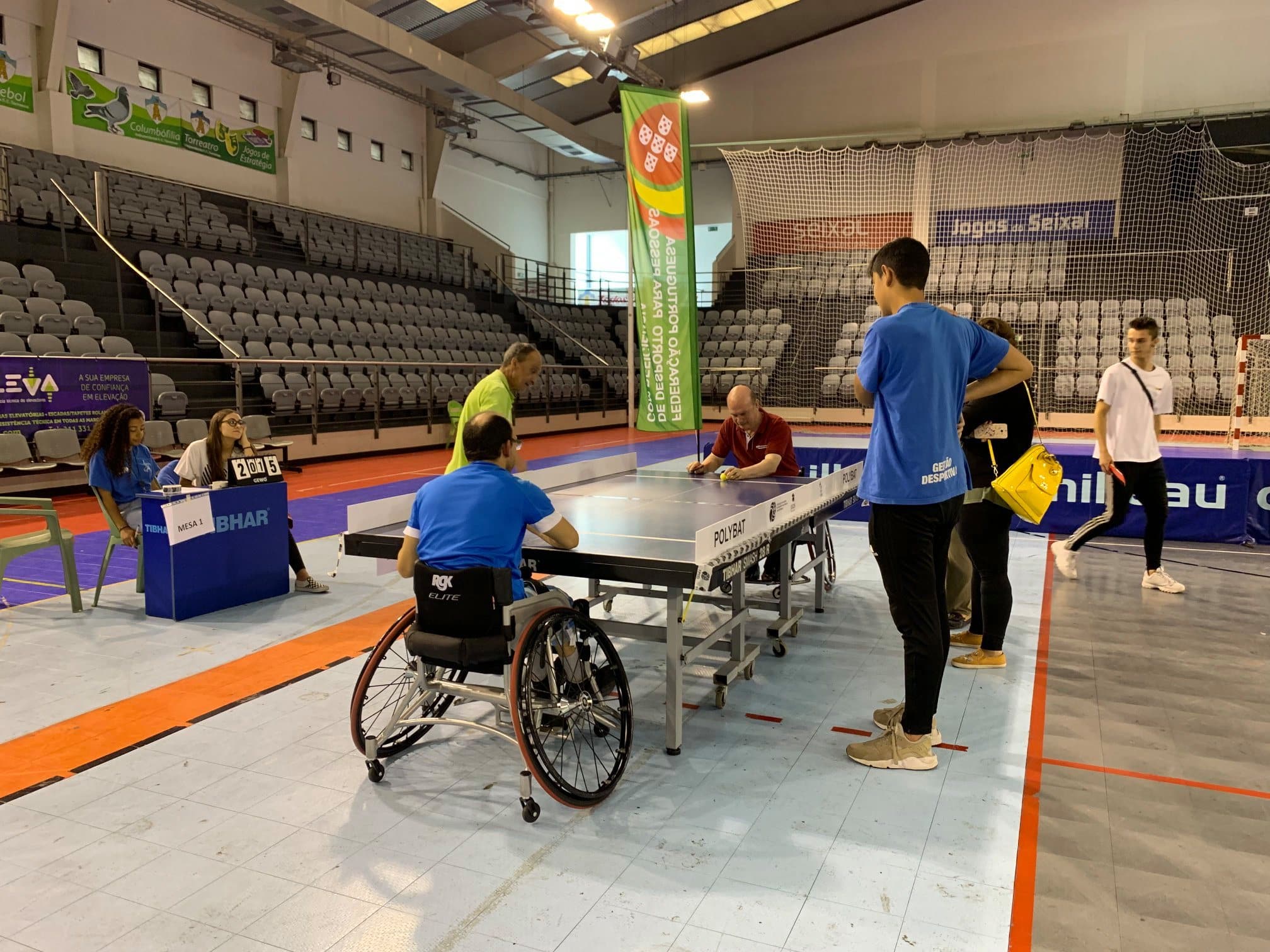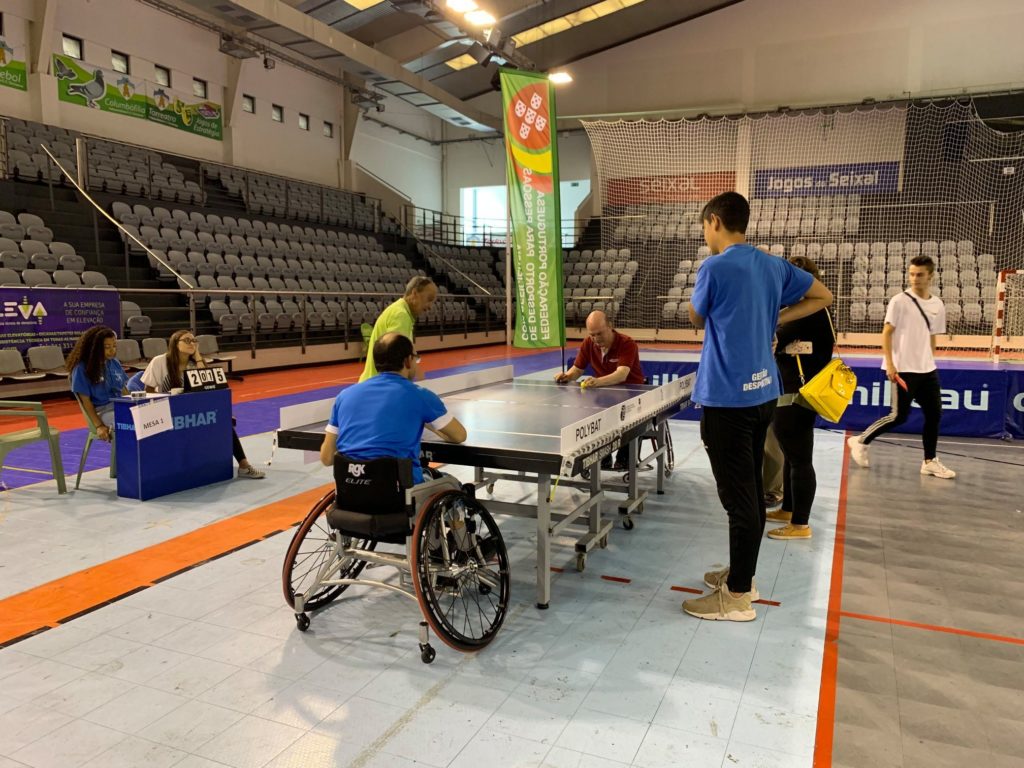 Hitting or hitting, often at high speed, results in an animated game that requires effort from competitors and spectators to keep up with it.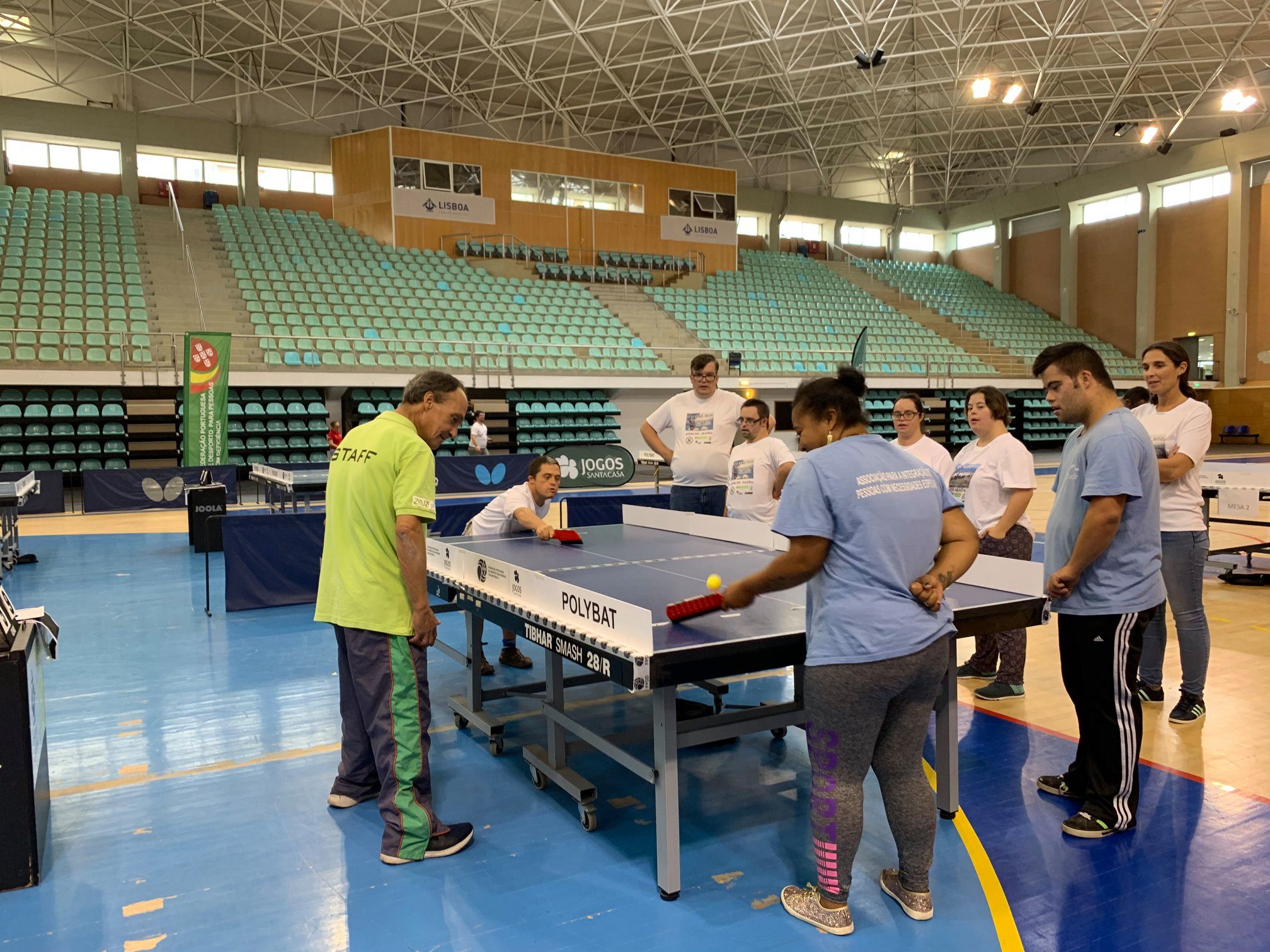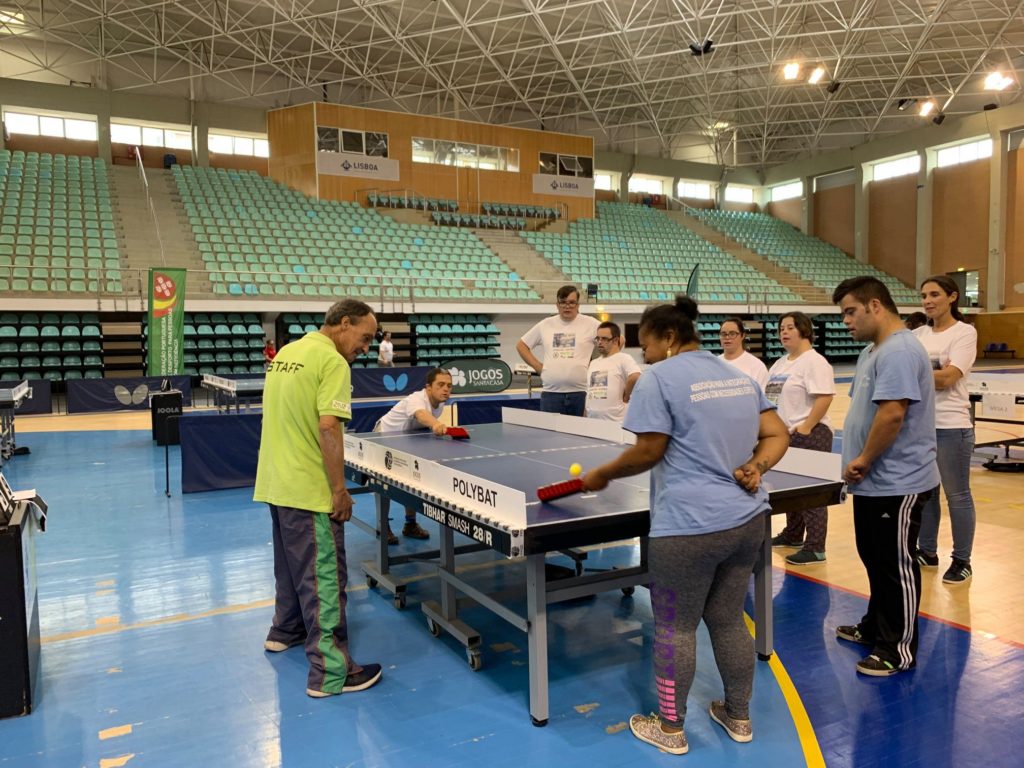 The game is played up to 11 points (short game) or 21 points (long game). Every 2 points, players change service. When doing a service, the ball must touch a side wall at least once before the opponent hits the ball. The bat must keep in contact with the table (it is dragged), and the ball must be thrown directly or against the side edges. Polybat can be played in pairs. The division is done by class, according to the functionality of the practitioner, and not by sex.