Boccia is a precision ball sport, similar to bocce, and related to bowls and pétanque. The name "boccia" is derived from the Latin word for "boss" – bottia. The sport is contested at local, national and international levels, by athletes with severe physical disabilities. It was originally designed to be played by people with cerebral palsy but now includes athletes with other severe disabilities affecting motor skills. In 1984, it became a Paralympic sport and in 2020 has 75 national sport organizations countries worldwide. Boccia is governed by the Boccia International Sports Federation (BISFed) and is one of only two Paralympic sports (along with goalball) that have no counterpart in the Olympic program.
Boccia became Paralympic sport in 1984, in the New York Paralympic Games.
It is a sport for athletes with cerebral palsy and other neurological disorders originating in the central nevus system and severe neuromuscular disorders of non-cerebral origin that affect the four limbs.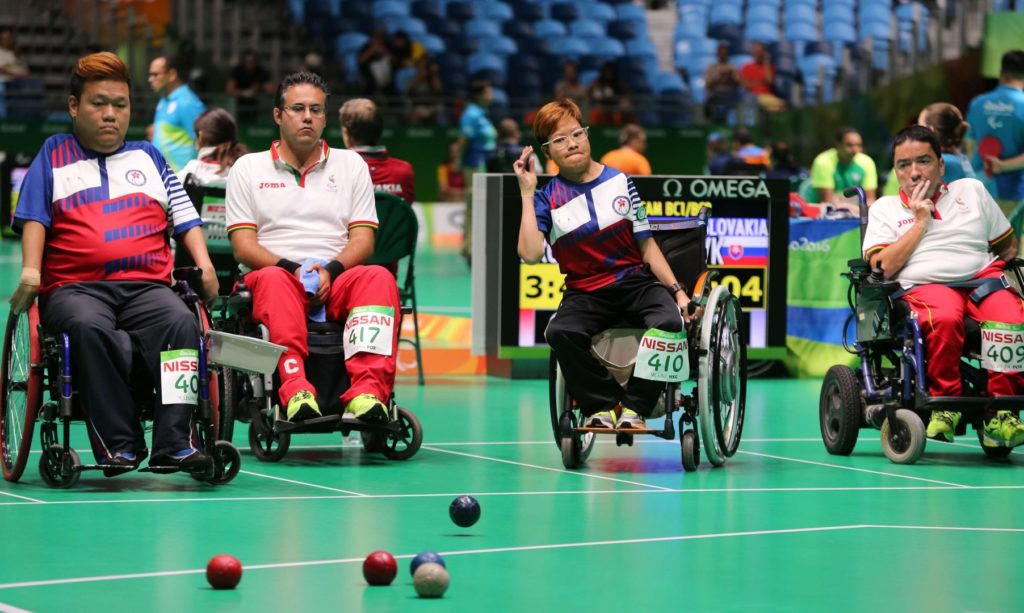 Boccia can be played individually, in pairs or a team of 3 players on the field
All events are mixed gender. The aim of the game is to throw leather balls — colored red or blue (which side uses which is determined by a coin toss) as close as they can to a white target ball, or jack. The jack is thrown first, then the first two regular balls are played (first, the player who threw the jack than the opposing side), after which the side furthest away from the jack goes next in an attempt to either get closer to the jack or knock the opposition's ball out of the way. In this fashion, each end will continue until one side has played all their balls, at which point, the opposing side will play their remaining balls. The balls can be moved with hands, feet, or, if the competitor's disability is severe, with an assistive device such as a ramp. At the end of each round, or end, the referee measures the distance of the balls closest to the jack, and awards point accordingly — one point for each ball that is closer to the jack than the opponent's closest ball. The team/player with the highest number of points at the end of the play is the winner. If both teams have the same number of points after all ends have been played, one additional end is played to determine a winner.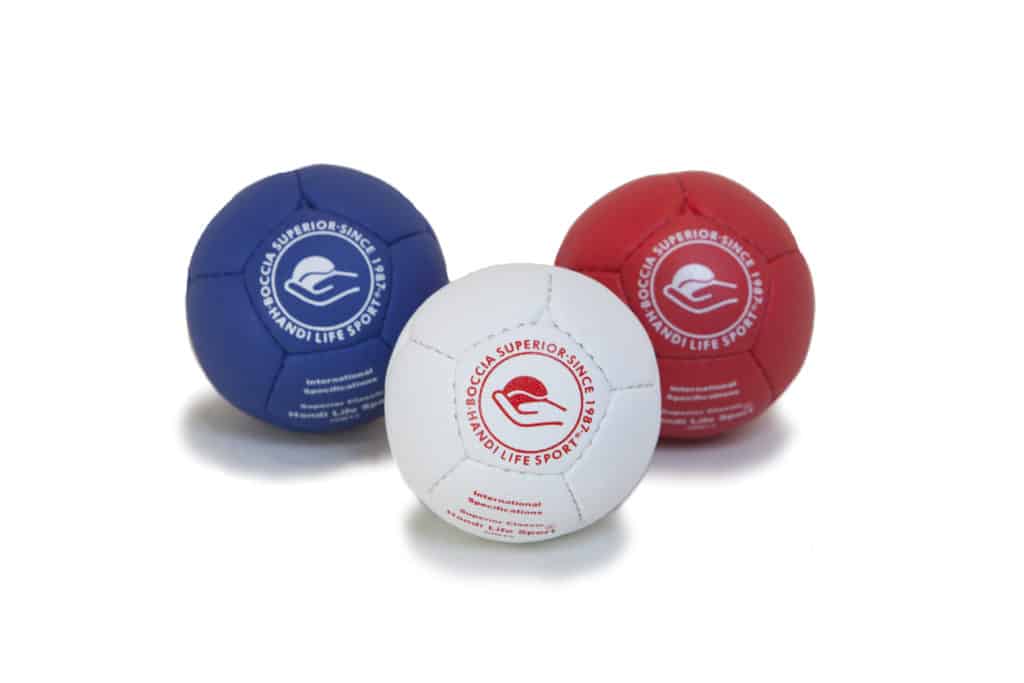 The number of ends and balls in each end depends on the side makeup. The Individual competition consists of four ends and six balls per player per end, whilst paired competition is four ends and six balls per pair per end (three per player). Team competition is six ends, and six balls per team per end (two per player).
In pair and team events, a reserve player is allowed. Between ends, a reserve can be substituted for a player during a game, but only one substitution per game is permitted.
Boccia is played on a field 12.5 m long by 6m wide. To play Boccia, it is necessary to have a set of balls consisting of 6 red balls, six-blue balls and one white ball – Jack, depending on the type of game and the athlete's functionality, the hardness of the balls can be different
Points are awarded according to the number of balls of the same color closest to white about the opponent's balls. Whoever accumulates the highest score wins.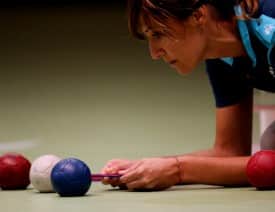 Boccia Classification
Boccia Classification is split into four classes, BC1-4, where all players compete in wheelchairs due to severe co-ordination impairment affecting both legs and arms. 
CLASSES
BC1 athletes have severe activity limitations affecting their legs, arms and trunk, and typically dependent on a powered wheelchair. 

BC2 players have a better trunk and arm function than those in class BC1. The abilities of their arms and hands often allow them to throw the ball overhand and underhand and with a variety of grasps. 

BC3 class athletes have significant limitations in arm and leg functions, and poor or no trunk control. They are unable to consistently grasp or release the ball and are unable to propel the ball consistently into the field of play and allowed to use a ramp with the help of a Sports Assistant. 

BC4 class contains players with non-cerebral impairments that also impact their co-ordination.
 
ELIGIBLE IMPAIRMENT TYPES
Impaired muscle power
Athetosis
Impaired passive range of movement
Hypertonia
Limb deficiency
Ataxia