A person who is born with an extra chromosome is a person with down syndrome. This syndrome is a lifelong issue that is not curable. A flattering face, almond-shaped eyes, a short neck, small ears, a tongue which tends to stick out of the mouth, little feet and hands, small fingers which sometimes curve toward the thumb, weak muscle tone, short height as other children and adults, are the physical features among people with down syndrome. These features are common, and they may vary from one person to another. They may like similar in appearance; each person has abilities and capacities and faces physical and mental challenges that may differ from what others experience.
What makes down syndrome?
There is no particular reason that why down syndrome happens. It is not inherited or a genetic issue. It is just a mistake in cell division, which occurs during the early development of the fetus.
There is no sure way to prevent down syndrome. If the parents who want to have a baby and have some down syndrome cases in their family or have a baby with the syndrome, it is the best choice to consult with a genetic counselor before becoming pregnant. A genetic specialist can help to understand the chances of having a baby with down syndrome by using the tests.
There are three types of down syndrome. For more information, click here.
This syndrome is a lifelong condition that is not curable. Scientists may find a cure in the future, but some treatments improve the situation.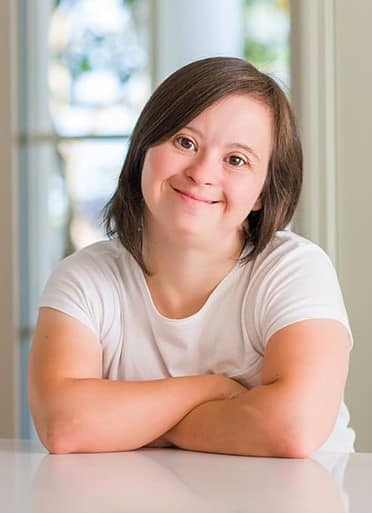 Down syndrome Treatments may help.
There are different treatments for people with this syndrome, which typically starts in early childhood. These treatments aim to teach the down syndrome person and the family to cope with the condition. Due to the requirements, the person may need a medical specialist, speech therapist, physical therapist, occupational therapist, or emotional and behavioral therapist.
Medical conditions
Heart problems, thyroid abnormalities, hearing impairment, vision impairment, the low fertility rate in men with down syndrome, sleep apnea, gastrointestinal issues, autism, and Alzheimer's disease are the reasons to get medical help. Not all people with this syndrome face these problems and illnesses. Some people have the problem present at birth, and some others meet the issues over time.
Physical therapy
To build motor skills, increase muscle strength and improve posture and balance, some activities and exercises help. Physical therapy is an important issue, especially for the early ages of children. A physical therapist helps to have a more flexible body.
Speech therapy
The speed of speaking of children with down syndrome is slower than the other children. A speech therapist can help children develop their early skills like imitating sounds necessary for communication. Breastfeeding, teaching how to use sign language and pictures to communicate, improving conversation skills, pronunciation skills, increasing comprehension, learning, and remembering words are other things a speech therapist can do for people with the syndrome.
Occupational therapy
Finding ways to adjust everyday tasks and conditions to help the person match their needs and abilities is the job of occupational therapy. Self-care skills like eating, sleeping, getting dressed, reading, and other activities will teach the person. This kind of treatment helps people with this syndrome find a job, career, or a particular skill due to their interests and strengths in their high school age.
Emotional and behavioral therapy
Challenges such as difficulty in communications, compulsive behaviors, Attention Deficit Hyperactivity Disorder, and many other mental health problems may make it hard for the person with down syndrome. This type of therapy tries to determine why the children or the person with this syndrome act to find strategies and solutions to prevent challenging situations. A psychologist or counselor helps the person cope with the condition, deal with emotions, and improve skills and abilities. These therapists can be a great help for parents too. Their guidance helps parents make a better relationship with their children and solve their everyday challenges.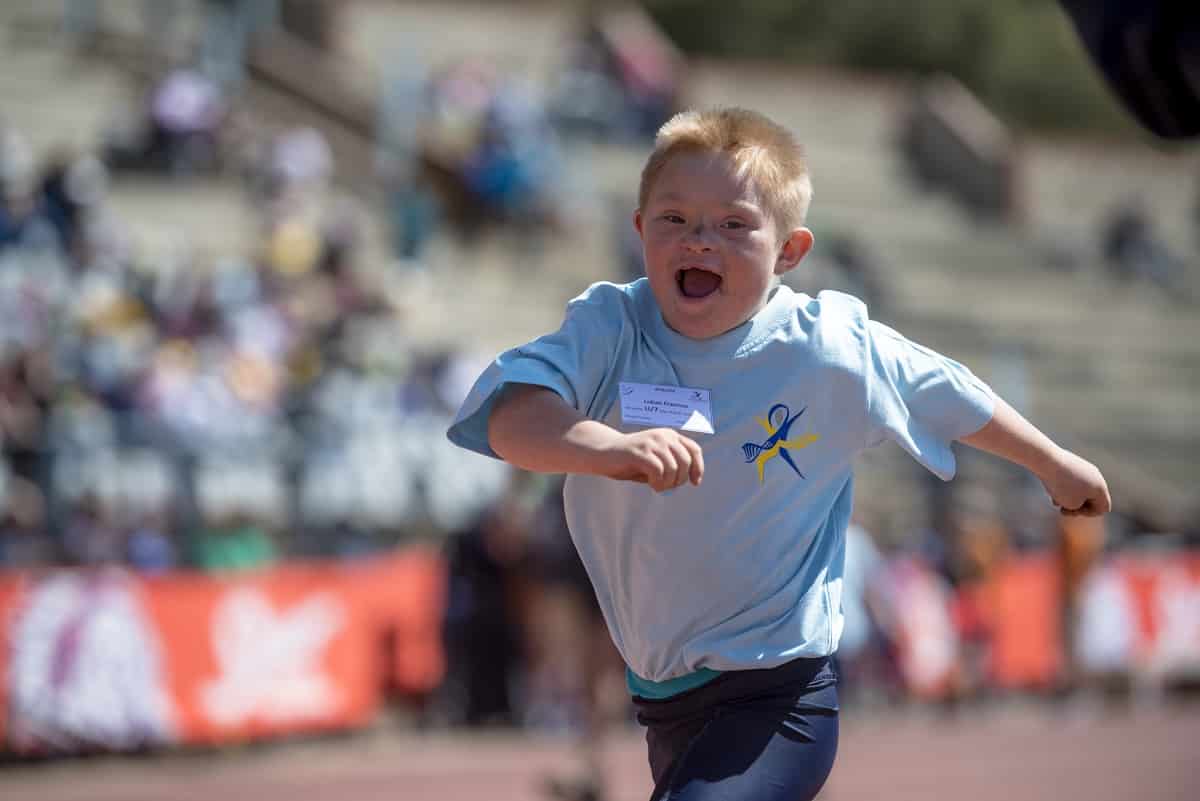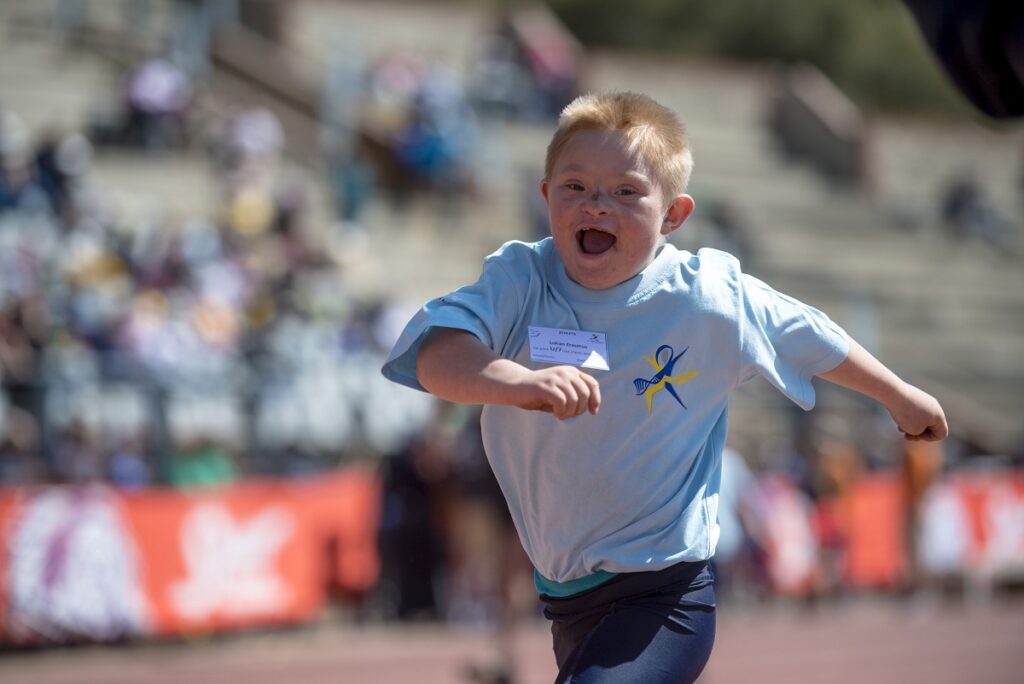 Sports are not a dream for down syndrome.
According to SU-DS, "In 2008, the International Athletics Association for Persons with Down Syndrome (IAADS) was founded. IAADS aims to give athletes with Down syndrome the prospect of competitive sport whilst competing against other athletes with the same abilities. The 1st World Championships for Athletics was held in Mexico in 2010. We currently have 20 member countries globally who compete in various track and field items".
here is the list of participating countries with SU-DS:
people with down syndrome can play basketball, Futsal, Gymnastics, Judo, Alpine and Nordic Skiing, Swimming & Synchronised swimming, Table Tennis, Powerchair Football, Boccia, RaceRunning, Crolf / Krolf, Croquet, and many other sports too.
The important thing is to be careful about the body and mental health. A tremendous and proper athlete diet, having a regular schedule for practicing and training can make a person with down syndrome a champion.