The Frame Running (also known as Race running)
1. EQUIPMENT
Frame Running is an athletic discipline where the athletes run on their feet while using a three-wheeled running frame to support their bodies. The Frame Runner has support from a saddle, a body support plate, and handlebars used for steering. There are no pedals attached to the frame.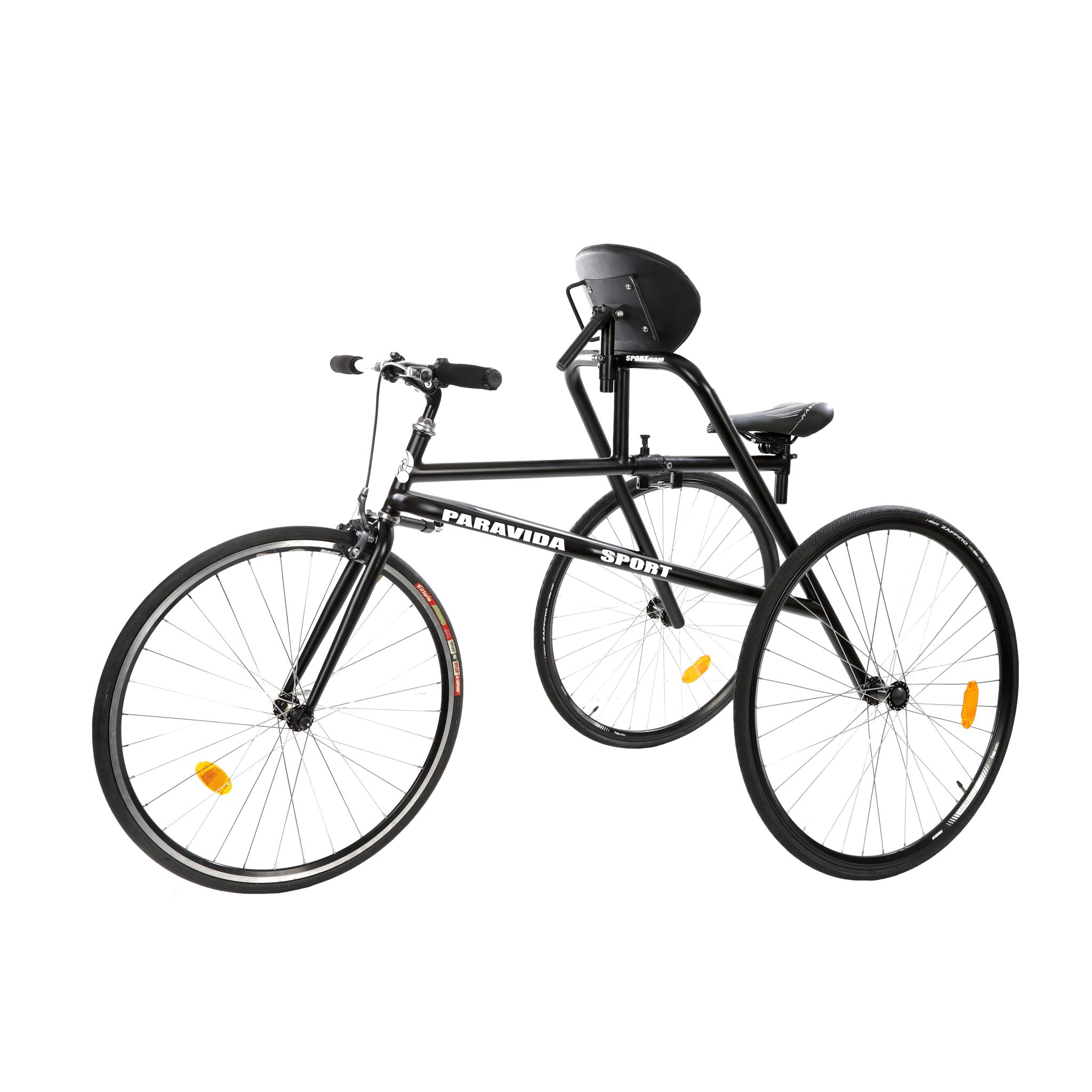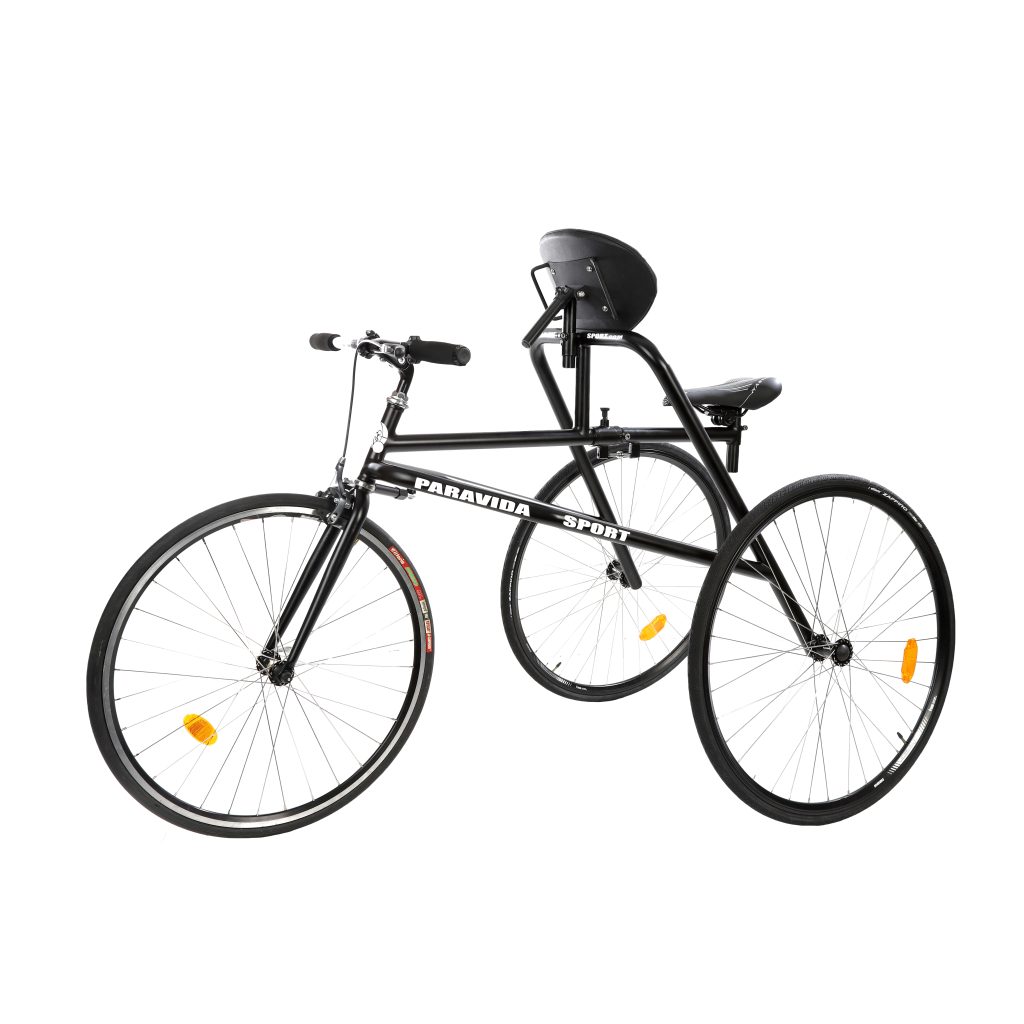 The frame has two rear wheels and one front wheel.
Maximum length 200cm, maximum width 95cm (outside the two rear wheels).
Front-wheel size: up to 63.5cm or 25inches. Rear-wheel size: up to 68.5cm or 27inches.
The saddle may have other shapes than the traditional type of racing cycling saddle.
The body support plate may be individually shaped to provide optimal stability.
The body may be strapped to the plate with a belt or orthopaedic brace.
The handlebars should ensure that the athlete can race and manoeuvre safely.
A compensator system controlling the front wheel is highly recommended.
Hands may be strapped to the handlebars.
If the athlete can use a brake, it should be installed.
No mechanical gear or engine is allowed.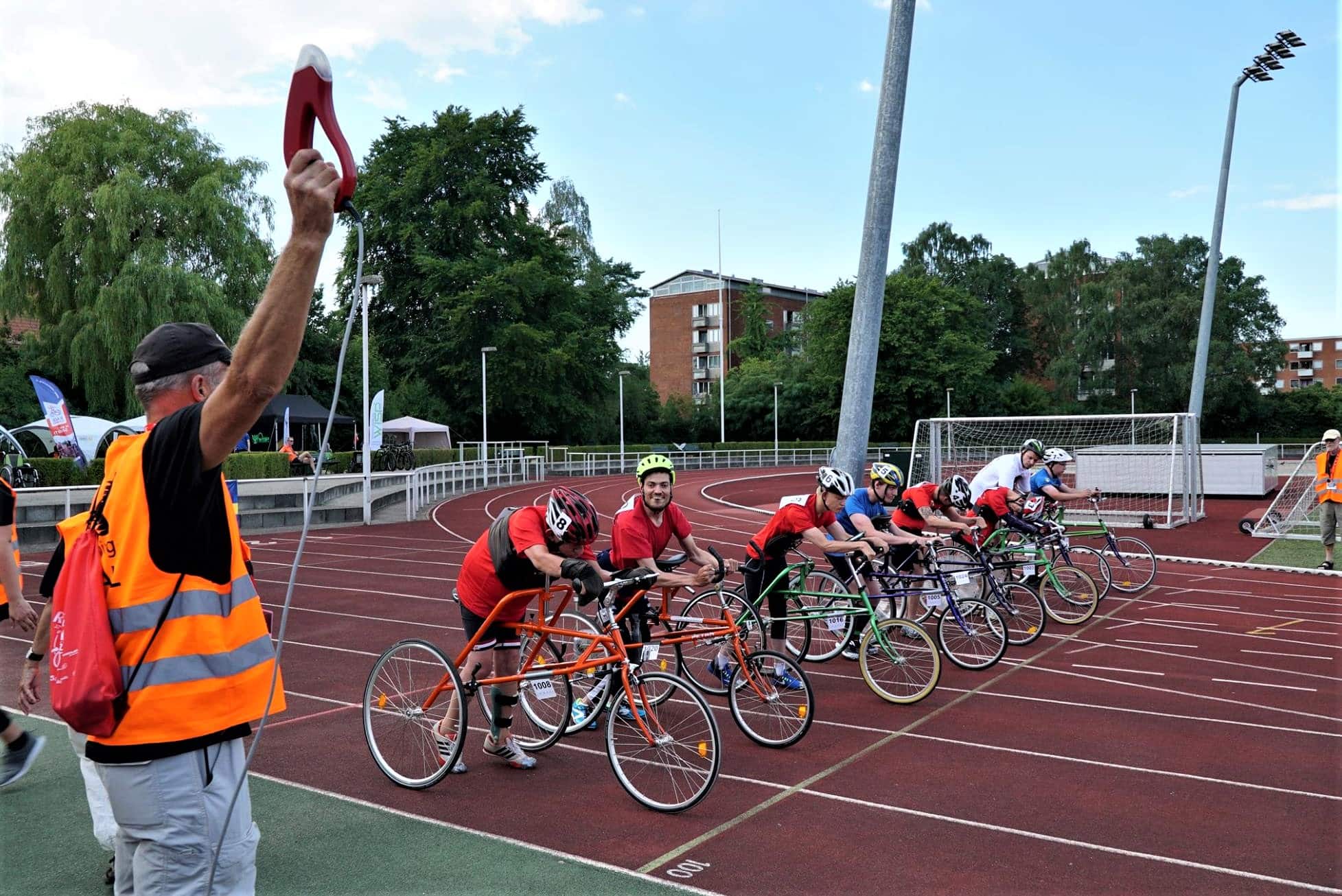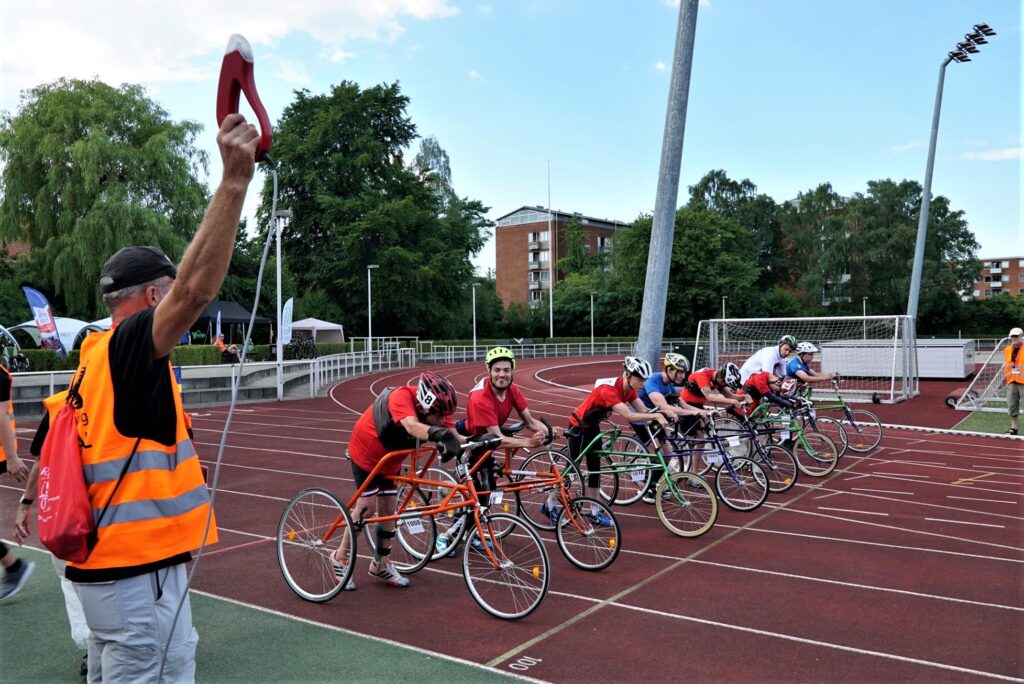 2. START
No part of the Frame Runner or RaceRunner bike may touch or be in front of the start line before the start shot (the hub of the front wheel or the wheels must be behind the rear edge of the start line).
The starter could stop the race within the first 200m in 800m or longer runs following a collision. The competition will restart.
Due to the disability's nature, some Runners will not be able to stand completely still before the start.
In Frame Running Class RR1, athletes are allowed two lanes and a taped mark to guide direction.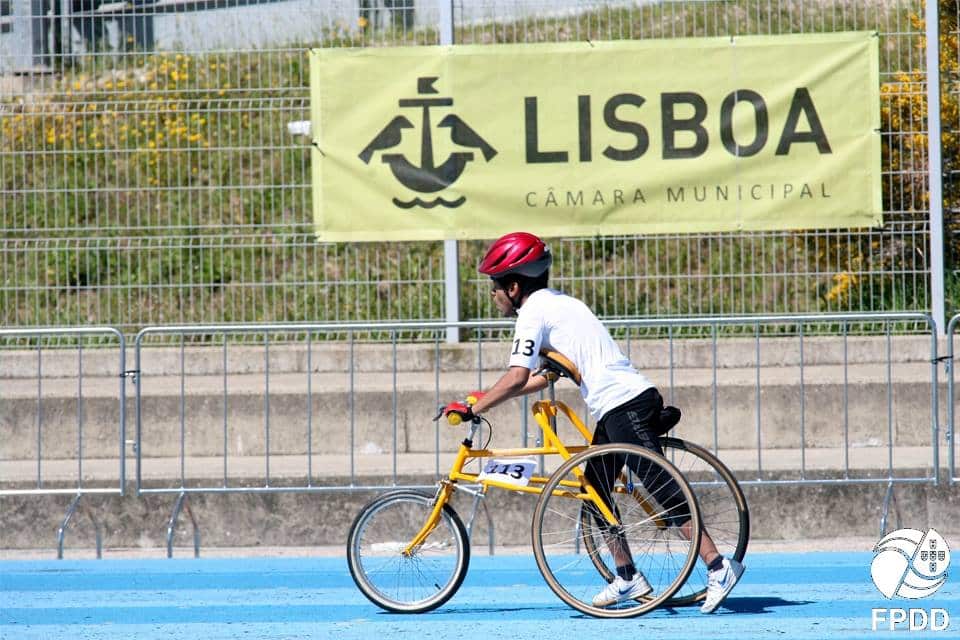 3. THE RACE
A helmet is required in all races
The area between the rear end of the rear wheels of a Running bike is solely reserved for the runner himself.
Distances for competition: 100m, 200 m, 400 m, and 800 m.
If there are too few competitors, gender should be combined
Use of start blocks allowed in 100 m and 200 m
4. SPECIFIC RULES FOR ROAD RACES
A helmet is required in all races
Distances: 2,5 km, 5 km, 10 km, and ½ marathon for all the classes of Frame Runners
For more videos about RaceRunning/Frame Running, please click here to visit our YouTube Channel.