The Asian Paralympic set up a webinar on Introduction to Frame Running (RaceRunning) on 7/1/20210 from 12 PM until 12.40 PM (DUBAI 8:00 GMT) to introduce the fantastic RaceRuning to Asian Countries.
After online registration, interested people can join the international webinar, and the registration form is on the link below. After online registration, you will receive an online invitation letter to enter.
The speaker is Mr. Graig Carscadden,
Chef Exclusive of CPISRA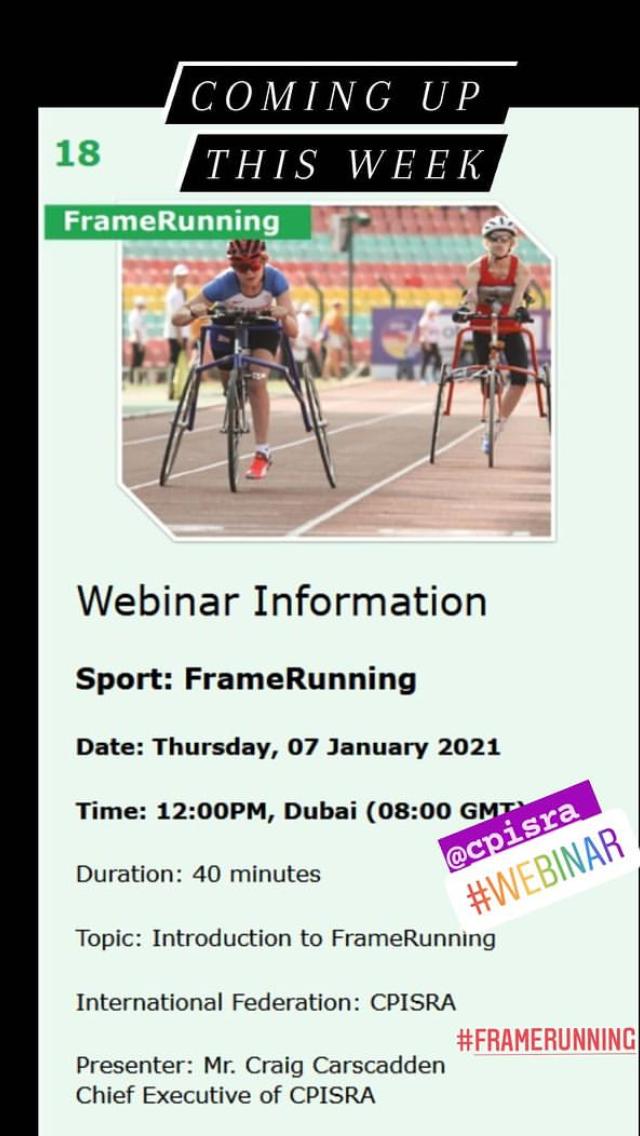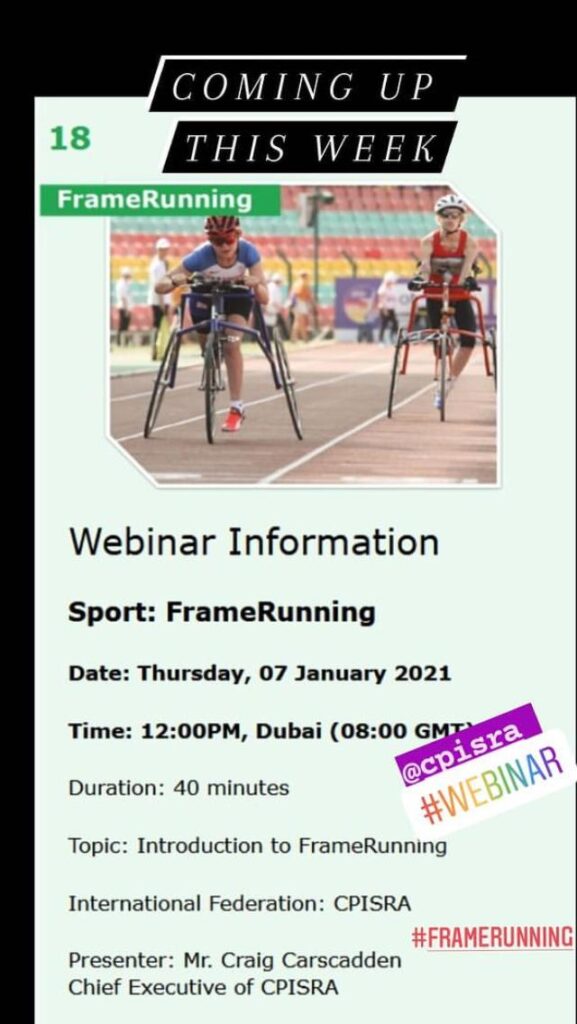 From 2017 some Asian countries like Saudi Arabia started to initiate Frame Running (RaceRunning)in their countries. It's the first time Asian Paralympic officially makes a webinar to introduce this fantastic sport to Asia.
To know about What is RaceRunning( Frame Running), RaceRunner Bike, RaceRunning technical and equipment Rules, or Classification system you could click on the links.
We are looking forward to more countries to join the Framerunning (RaceRunning) family.