The Paralympic Games, the world's largest sporting event, begin on August 24th!
Tokyo 2020 will host over 4,000 athletes representing 168 national Paralympic committees. There are 22 sports and 539 competitions, with debuts in Para-Badminton and Para-Taekwondo.
Tokyo hosts the Paralympic Games for the second time in 57 years, following the 1964 Games. The Paralympic flame returns on August 24th, the day of the opening ceremony.
Consider the Calendar.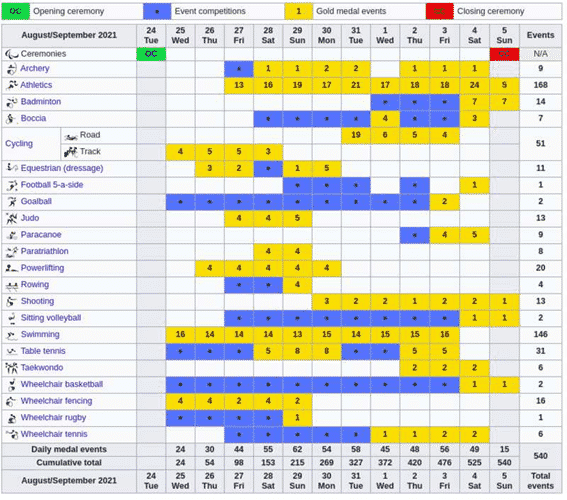 Athletics is a Paralympic Games classic; even before the Paralympic Games existed, athletics was a part of the Stoke Mandeville Games!
As with other adapted sports, the primary distinction from conventional sport is the sport classification; however, the sport disciplines are identical: Track and field events, including races and throws
In Para-Athletics, athletes from all areas of disability (Motor, Cerebral Palsy, visual, and motor) compete in 20 different sports classes based on their functional capacity and impact on athletics practice.
Around 70 new records were set in Rio de Janeiro in 2016, with China, the United States of America, and Great Britain winning the most medals. Between the 27th of August and the 5th of September, we will meet the champions at these Games.