Para-badminton makes a dream comes true and the badminton game is not a dream for people with disabilities any more .Para badminton is an adapted sport with the rules and badminton court for people with physical impairments. The history of badminton is back to 1873. This sport's roots are related to Greece, China, and India, and it is closed to the children's game, Battledore, and Shuttlecock. Badminton had been a Summer Olympic Sport with four events, men's singles, women's singles, men's doubles, and women's doubles in 1992. The "Mixed Double" event was added to the next Olympics in Atlanta in 1996.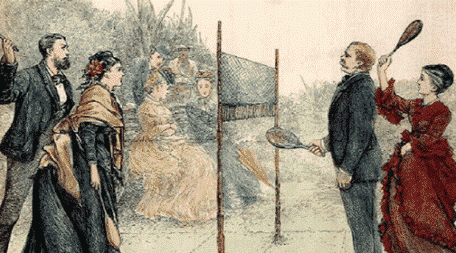 This sport is a racquet sport where people hit a shuttlecock across e net by using a racquet. This sport can be played as "single" players or as "teams." The "double" players per side are also ordinary. Badminton can play indoors or outdoor like a yard or even beach. Indoor badminton is more common for the competitions. As with other people and the disability rights, this is people with disabilities and impairments right to participate in different sports and contests.
The International Paralympic Committee announced on October 7, 2014, that badminton (para-badminton) was selected as one of the sports for the Tokyo 2020 Paralympic Games for the first time. Par-badminton events are the same as badminton, and the athletes play singles, doubles, or mixed in outdoor or indoor badminton courts.
Let's see who is eligible for para-badminton?
Eight impairments are eligible to take part in the BWF Para-Badminton competitions.
It's a health condition that causes ataxia, including CP, brain injury, multiple sclerosis, Friedreich's ataxia, and spinocerebellar ataxia.
The health conditions which cause athetosis include, but are not limited to chorea and CP.
The health conditions which cause hypertonia include, but are not limited to, Cerebral Palsy(CP), stroke, acquired brain injury, multiple sclerosis.
Impaired range of movement:
The health conditions which cause an impaired range of movement include, but are not limited to, arthrogryposis and ankylosis and trauma-related arthrodesis.
It results from spinal cord injury, muscular dystrophy, brachial plexus injury, spina bifida, post-polio or Guillain-Barre syndrome.
It is the result of congenital dysgenesis or trauma.
The health conditions that cause short stature include, but are not limited to, achondroplasia and spondyloepiphyseal dysplasia.
What are the Para Badminton Classifications?
The athletes' classification happens to place the athletes in the most related and the most appropriate groups to compete fairly. Based on the British Paralympics Association physical disability classification of para-badminton is as follow:
Para-Badminton – Wheelchair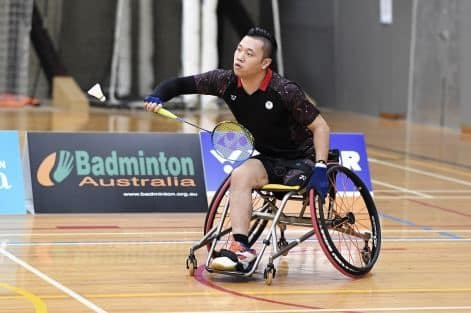 WH1 (Wheelchair/ severe impairments to limbs/trunk, Scoliosis, Multiple Sclerosis because of Spinal injury which causes impairments to the upper part of the body)
WH2 (Wheelchair/minor impairment to upper limbs/trunk, spina bifida, above knee amputation necessitating use of a wheelchair because of the spinal injury)
Para Badminton – Standing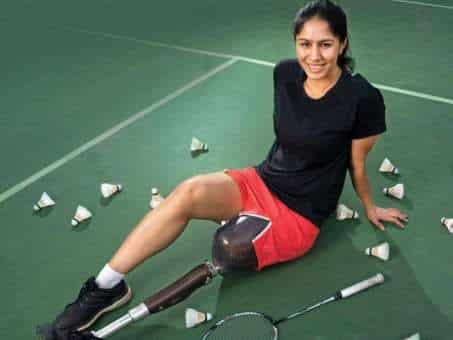 SL3 (Standing/lower limb impairment, single above knee amputation, double below knee amputation or cerebral palsy/minor)
SL4 (Standing/ lower limb impairment, single above knee amputation, cerebral palsy, Hip Dysplasia, Leg length differences (of minimum 7cm) /severe)
SU5 (Standing/upper limb impairment, Upper limb deficiency)
Para Badminton – Short stature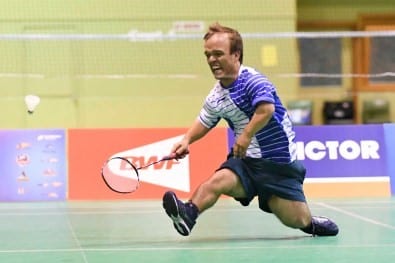 SH6 (Standing/short stature condition which play on the standard full court for all events)
Para-Badminton – Learning disabilities
LD: Those players with an IQ of 75 or lower, who have been identified as having a learning disability
How Para Badminton is beneficial?
As each sport has the own benefits, para-badminton has lots of advantages and benefits for the athletes, whether with disabilities and impairments or with no disabilities.
Improving the heart functioning
Being active in para-badminton and hitting movements helps strengthen the heart muscles, and fast movements increase the heart rate, which ensures heart health if the person practice and be active regularly.
Improving the muscles strength
Regular practices of para-badminton make the muscles stronger and more fit.
Improving the body flexibility
Backhand and forehand smashing in para-badminton need body flexibility. By making daily practice habits, the flexibility of the body will improve.
Boosting the metabolism rate
A high metabolic rate is vital for health. Para badminton is such an activity that needs lots of energy because the athlete's whole body is engaged within this sport.
Strengthening the bones
Regular practice each day ensures the bones' health, and para-badminton decrease bone fractures' risk.
Improving the mental agility
Besides the physical benefits of this sport, focusing on the racquet and the proper time for hitting back boosts mental agility. It increases the coordination of the brain, arms, hands, eyes, and other body movements.
Helping in social relations
Taking part in teams increases the chances of finding new friends or new relations. Being social is vital for the mental health of every single human being.
Keeping the body in the right weight
Having lots of movements and being very active will burn lots of calories in the athletes. Para badminton is an excellent Parasport to keep the body in shape and watch out for the weight.
Decreasing the risk of the diseases
Para badminton is such a great sport to decrease the risk of diseases like diabetes or heart stroke because the athletes follow some special athlete diet to ensure their health.
Increasing the lungs' capacity
The lung capacity of para-badminton athletes is higher than the of normal people. It's because of the Adrenal hormones, which affect the respiratory system indirectly. The athletes will learn to breathe more deeply than ordinary people, making the lungs bigger, which is excellent for health.
Increasing the reflex actions
Para badminton is about being fast and quick, and reflexes actions are required. With more regular practices, the reflexes of the body will improve.
Para badminton is an active and enjoyable para-sport for the fans. Even disability cannot stop people from playing such sport. Tools like wheelchairs are here to help to feel the great feeling of playing para-badminton and enjoy the great sense of being active and cooperating with teammates to fight for a common goal. With all these advantages, why sitting at home alone and feels nothing?