After a great day of high-level Boccia games, here are the finalists who will compete for medals tomorrow!
The day will begin with a Bronze medal match between the BC 4 and BC 2 classes, with games starting at 9:30 a.m.
We have an Asian match in the BC4 class with Hong Kong, Yaunsen Zheng, and China, Lau, and Yuk Wing Leung. At the same time, Maciel dos Santos of Brazil and Worawut Saengampa of Thailand will compete for a medal in the BC2 class.
At 10:40 a.m., the BC1 and BC3 Classes will start playing. we will have a boccia game in BC1 class between two Portuguese speakers from Portugal and Brazil, André Ramos Vs José Carlos de Oliveira, In another match in BC3 class we will have one game between two English speakers, Scott McCowan, from Great Britain, and Daniel Machel from Australia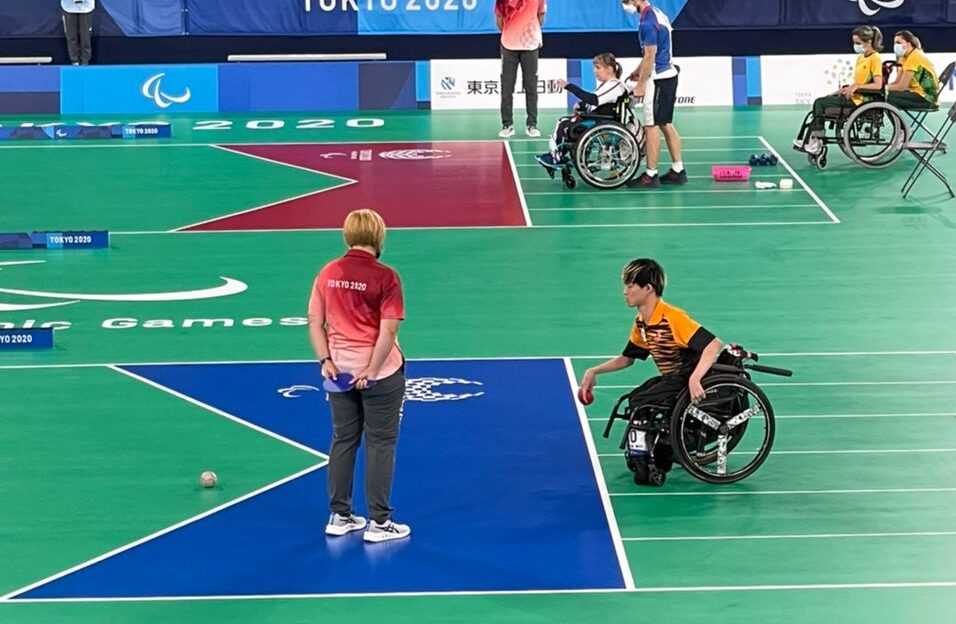 The games that will determine who wins the gold medals start in the afternoon!
BC4 enters the field at 12:05. there are no surprises Slovakia's Samuel Andrejkcik compete with Thailand's Pornchok LarPien.
It's the decision time for Boccia gold medal in BC3 class at 15:05. If Grigorios Polychronidis is expected to be a finalist from the beginning, no one expected Adam Peska, from Czech be his opponent in the final!
At 16:50, BC1 enters the field with the favorite players in the final, David Smith from Great Britain with a completely new face athlete in Paralympic, Chew Wei Lun from Malaysia, who, despite his debut in the Paralympic Games, is unstoppable in this competitions! Without any doubt, he is one of the Boccia new stars in the Paralympics.
The BC2 class games will start at 18:25; this will be another Asian final, with Thailand's Watcharaphon Vongsa and Japan's Hidetaka Sugimura. Will the fact that this guy plays at home have an impact?
It will be interesting to see if playing at home will give him an advantage.
Don't miss the Games tomorrow!