Uma pessoa com retardo mental tem funções diferentes. O retardo mental é uma situação em que a pessoa tem limitações em duas áreas: Funcionamento intelectual (which refers to the individual's ability to learn, tomando decisões, e resolvendo problemas) e comportamentos adaptativos (which is about necessary skills for daily life such as taking care of oneself, interacting with other people, communicating effectively, etc.)
Based onWHO, mentally retarded people face multiple problems that must be diagnosed based on the retarded classification. There are four types of classifications for mentally retarded condition based on WHO:
Mentally retarded classifications

:
Axis I Severity of retardation and problem behaviors

Axis II Associated medical conditions

Axis III Associated psychiatric disorders

Axis IV Global assessment of psychosocial disability

Axis V Associated abnormal psychosocial situations
Each classification has its participation and diagnosis with a particular codification. Each group of these classifications may face some challenges as other groups of people with a disability or people with down syndrome may face in their life. Based on disability or retarded condition, being active is necessary for every person's health condition, and health condition is the priority in life. Doing exercises or sports helps the body and mental health. Because of many reasons, including health conditions, various sports organizations such asSpecial Olympics International and INAS-FMH sports present some opportunities to those people with disability or impairments to participate in international sports events.
The sports programs include many different sports, and their plans are developing increasingly all over the world. Various sports are designed for different purposes. There are many types of disabilities, and people with disabilities have a vast range of needs. Por exemplo, a person with visual impairment needs special equipment to play football or basketball. A person who has a problem with the feet needs special equipment to run. A person with cerebral palsy needs special tools to do sports. The people with mentally retarded condition are not exceptions. There are some sports out there which are suitable for this group of people.
Incredible sports for people with mentally retarded conditions
Many sports are proper for the mentally retarded conditions based on their classifications and ability to play. Here are 5 great sport for this group of people: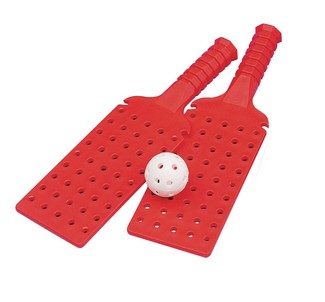 it is a bat and ball game for people with disabilities which play on a table-tennis without a net only has barriers on the sides. It can be played in two formats of singles or doubles. Hitting the ball over the opponent's end of the table or play a fault by lifting the ball off the table surface is the aim of this game. This game is a proper one for those people with mentally retarded condition. The players can be of different ages or different abilities and spend their time with this joyful sport.
There are four divisions for Polybat. Check thePolybat classification.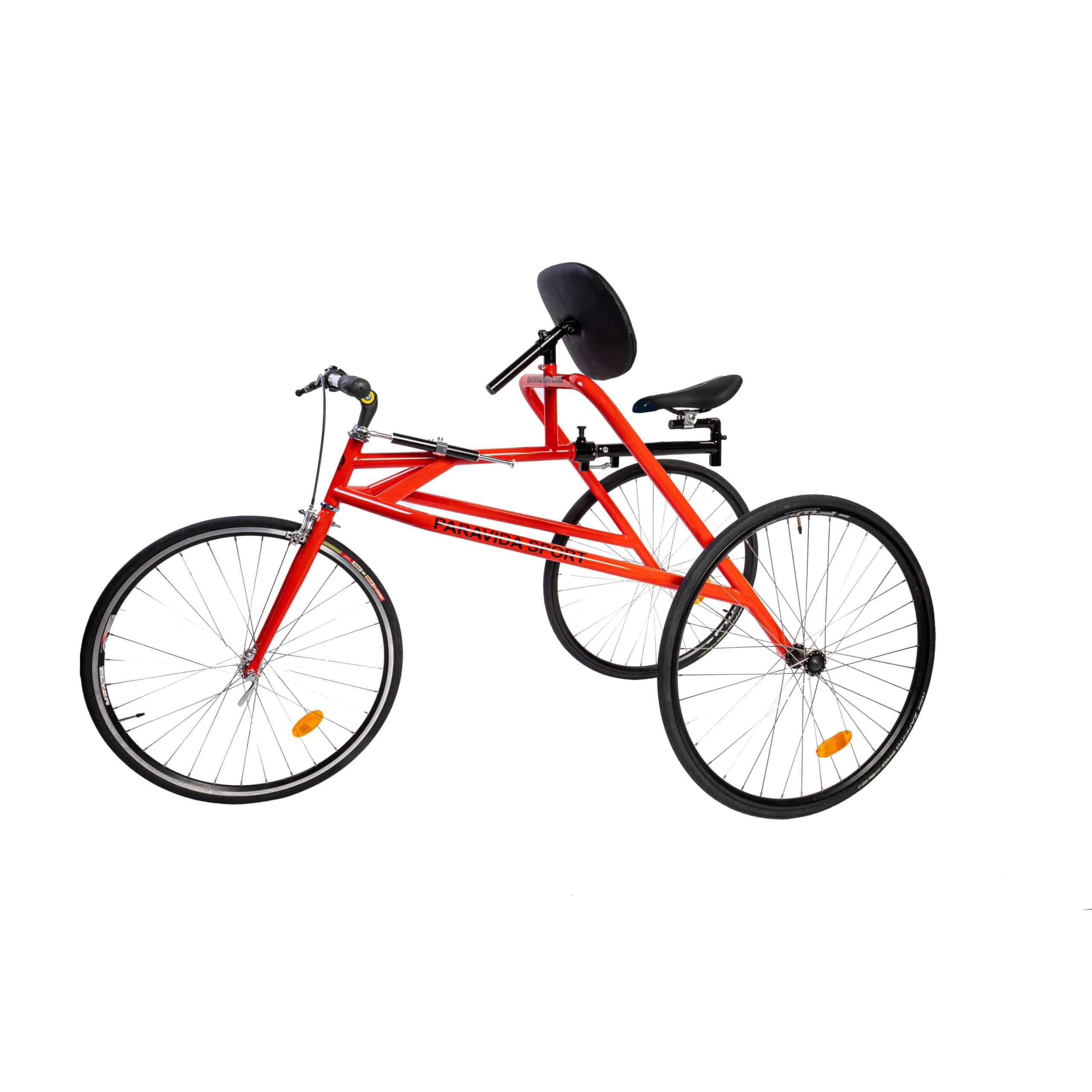 Racerunning is a super great and innovative sport for those who face challenges with muscular dystrophy, Mal de Parkinson, amputations, distúrbios de equilíbrio, and people with cerebral palsy based on their conditions and their classifications, or even it's an excellent sport for mentally retarded groups. RaceRunning could be a beneficial sport or activity for the elderly and senior sports too.Racerunner Bike is a pedal free bike with a custom-built tricycle that is excellent equipment for keeping its balance and run! Some of its features are as below:
Supper Light Frame to give you a chance to walk or run faster

Drop link saddle to get on/off more comfortable

.
Rodas de liberação rápida,

easy transportation

Guiador autocentrante,

to be adjustable with your hand's length

Customizable Chestplate with different sizes with safety straps

Disponível em pequeno, Médio, ampla,

and Xlarge sizes
A perfect feature of this equipment is that Racerunner can always be customizing to be fit for different users.
Are you interested in more information aboutRacerunner equipment?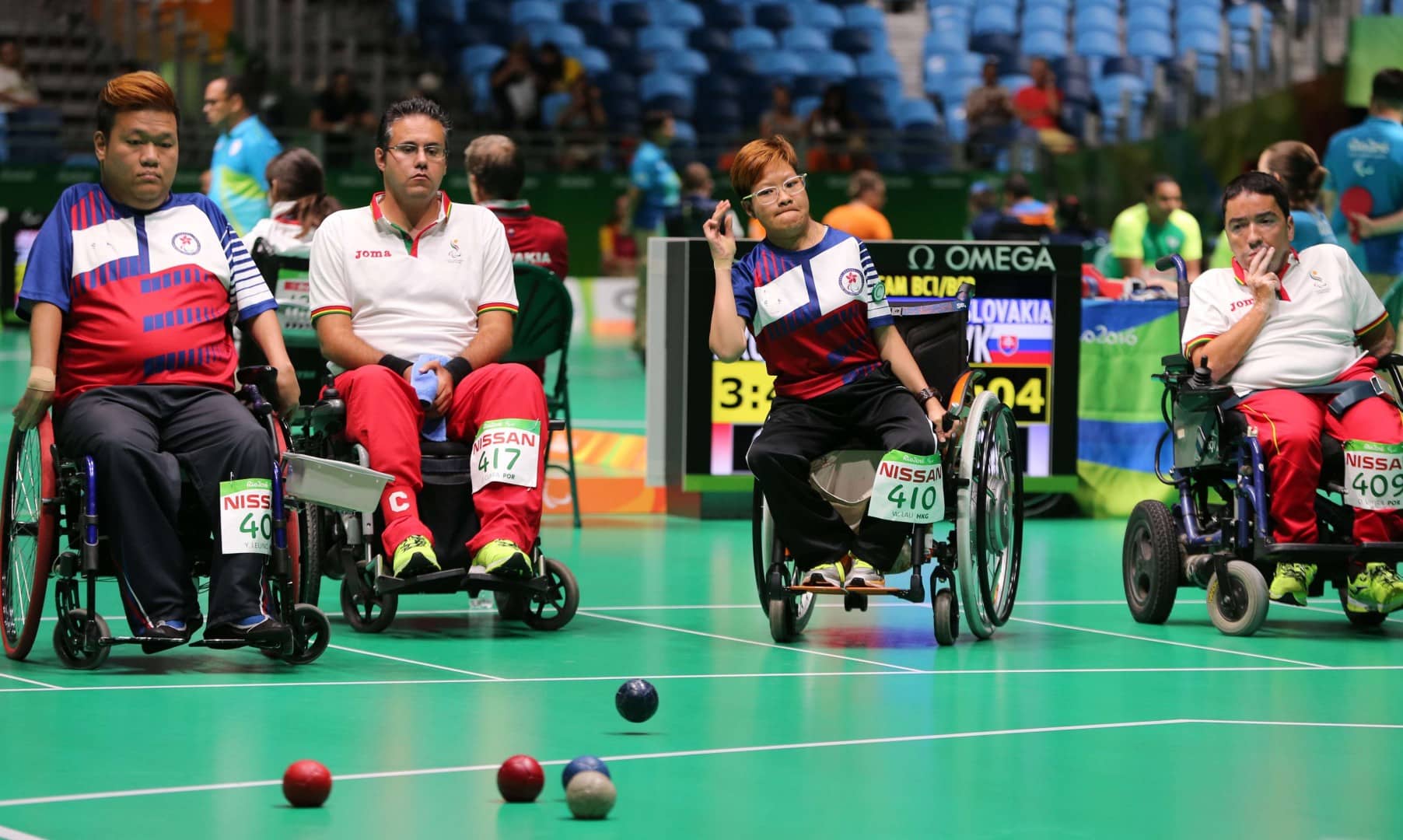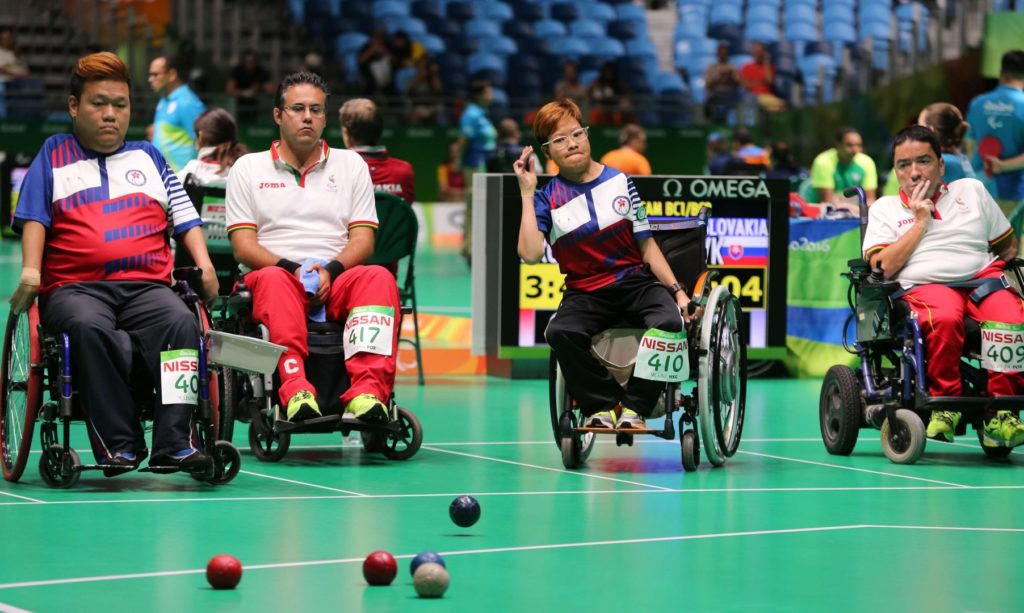 It is a sport similar to bocce related to Bowls and Pétanque and played at local, national, and international levels. This sport is designed for people with physical disabilities, especially people with cerebral palsy. This sport improves motor skills, and it is active and enjoyable for people in mentally retarded conditions.
This game can play by individuals, or pairs, or teams. Throwing the balls (red ball or blue ball) close to the white target ball or jack is this game's aim. This game's court is about 12.5 × 6 m with 2 m of empty, in-bounds, playable space around it. The balls are made of leather or similar materials, and the size is larger than a tennis ball.
Boccia has two independent classification systems, one is for Special Olympics games and another one is for BISFed.
Bisfed has

5

classification group

BC1 os atletas têm graves limitações de atividade que afetam as pernas, braços, and trunk and typically dependent on a powered wheelchair.

BC2 jogadores têm uma melhor função de tronco e braço do que os da classe BC1. Their arms and hands' abilities often allow them to throw the ball overhand and underhand and with a variety of grasps.

BC3 class athletes have significant limitations in arm and leg functions and low or no trunk control. They cannot grasp consistently or release the ball and are unable to propel the ball consistently into the field of play and allowed to use a ramp with a Sports Assistant's help.

BC4classe contém jogadores com deficiências não cerebrais que também afetam sua coordenação.

BC5 This class is for players with less impairment than a BC2 or BC4. The impact of the impairment is on the throwing arm, with fine motor skills and dexterity affected. Players will have locomotor dysfunction affecting all four limbs.

What do you know aboutBoccia Balls?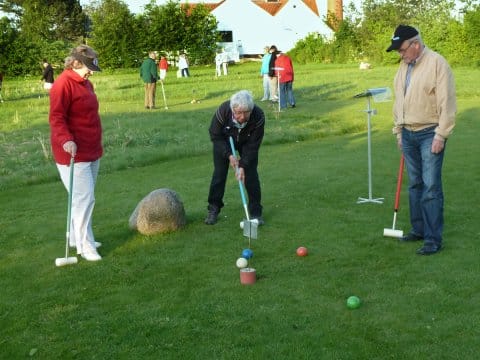 Crolf is a mixed game from elements of Croquet and Golf which is an interesting game for its players in different ages. The equipment is as the croquet game. Não há necessidade de velocidade, strength or years of training, are the features of this game. As regras são simples. This is a joyful game for the retarded group of people with mentally disability.
Do you know Crolf equipment?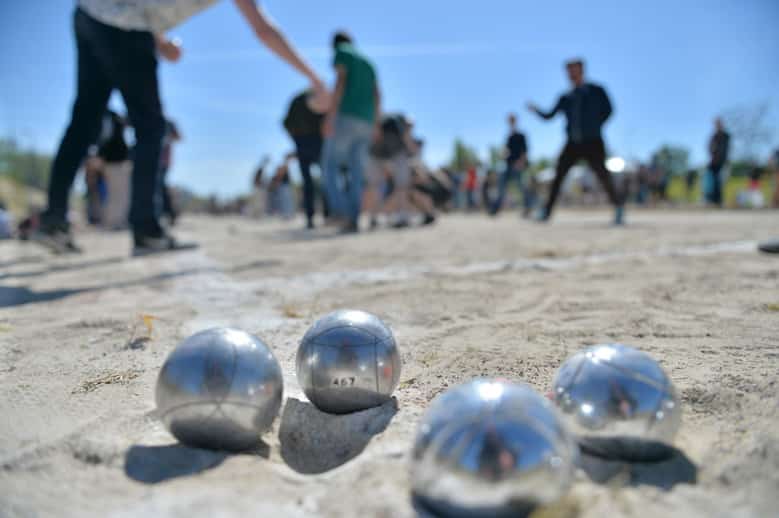 This game is a Southern European form of boules that are traditionally playing with metal balls on a court of either gravel or hard dirt. This game is a kind of tactical precision game where the goal is to place your balls closest to the target ball, conhecido como macaco, ao mesmo tempo que impede o seu adversário de marcar, atirando as bolas para longe do macaco. This game is a real excitement for those people who enjoy an active life. This game has different players in different ages. It can be a family game.
This game is a light activity for the people with mentally retarded condition which brings them joy and health.
Click the Paravidasport shop to know the Pétanque equipment.